Why Sell with Us?
Selling a watch can feel overwhelming and complicated. There are a lot of unknowns and guesswork. We work hard to address these unknowns and make sure that all of our sellers feel like they were treated fairly and are satisfied with choosing us.
Step 1.
Get an Offer
Submit your watch for a free quote. Our team will use market data to determine the best value and get back to you in 3 to 5 business days.
Step 2.
Ship Your Watch
Use the pre-paid fully-insured labels provided by us to send your watch in for authentication and to finalize your offer.
Step 3.
Receive Payment
Once you accept your final offer, we will cut you a check or provide you with store credit.
"99% of of our sellers said they would sell with us again."

2018 Customer Survey
Fair Offers
We use years of market data instead of gut reactions it allows us to lead with our best offer out of the gate.
Transparency
Selling your watch is an easy process, but that doesn't mean you shouldn't know whats going on. We keep you in the loop throughout the process so you don't feel left in the dark.
Trust
We have worked hard to establish trust among our clients because we know that it can be scary selling your watch. We have completed tens of thousands of transactions, earning positive reviews along the way.
Convenience
No need to jump in the car and drive from place to place. You can start the watch-selling process at the tip of your fingertips using our quote form.
Risk – Free
If at any point during the process you change your mind, your watch will ship back to you, on us.
See What Our Customers are Saying
John S.
09 June, 2019
Great selling experience. Honest and straightforward. Paid me what they owed. Only minor issue was the length of time to receive payment. It is not quick. I paid for expedited payment and it still took 10 days. That's pretty ridiculous, but I did get paid. Good company, would use again.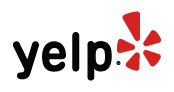 Alec C.
25 March, 2019
Very satisfied by our customer service! Receive Mails in 1-2 days pretty fast !! They are always give me right offer ! Thanks to all the team of C&C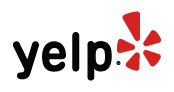 Joseph Malerba
29 May, 2019
Really a great company to do business with, I didn't believe it would be so easy, but I sold a cartier Roadster to them, and found the experience to be fantastic, and seamless.