The
Smarter

Way to Buy or Sell a Watch

FREE SHIPPING | FREE RETURNS | 1-YEAR WARRANTY

Our Story
Winter Spend More Save More Sale
The more you spend, the more you save. Save up to $500.
Shop Now
Who We Are
We do more than just sell watches, we believe in doing things differently. By putting our customers first and investing in our team, we guide and empower you to buy or sell with confidence.
How We're Different
See What Our Customers are Saying
Tim Robbins
23 July, 2019
I've bought several fine timepieces from C&C over the last few years. I recently traded an older Rolex GMT Master II for a newer version. Trading was a piece of cake. Took about 10 days to complete the entire transaction. After sending some pics and some info about the watch I wanted to trade, I got a very reasonable offer. Then, I sent them the watch and they gave me a credit to purchase the watch I wanted which they had placed on hold for me (they offered cash or credit, with a slightly higher amount if I took credit). Very easy and faster than I thought it would be. These folks stand behind their sales. I've had to return a watch in the past that was having a few minor issues (I'm picky), and yes, it does take time, but I got back a practically new looking and functioning time piece. I feel safe dealing with them, and never been disappointed with the product or price. Definitely 5 stars...
I was really happy with my experience with crown and caliber. They took the time to work with me and make buy buying experience amazing. Thank you so much.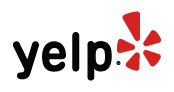 Mark Sheklian
22 May, 2019
I had a terrific experience with C&C. They offered me a fair value for my Rolex and stuck to it when they received and checked it. I in turn bought a beautiful Omega Seamaster blue face from them. Per-owned? I can't tell. It was perfect. I am so happy! Recommended to friends already. As a side note, I was at a high end jeweler that specializes in watches , in the Keys , and the women working there said she used C&C to sell her Cartier watch!
Crown & Caliber is the smartest way to buy or sell a luxury watch. An exclusively online marketplace for pre-owned luxury watches, Crown & Caliber is dedicated to taking the fear and skepticism out the watch buying & selling process. Browse our online catalog of pre-owned luxury watches from popular brands such as: Rolex watches, OMEGA watches, TAG Heuer watches, Breitling watches, Cartier watches, Panerai watches, Patek Philippe watches, IWC watches, Hublot watches, Audemars Piguet watches, Jaeger-LeCoultre watches, and more. Every watch we sell is authenticated by our staff of Swiss-trained watchmakers and comes with our 1-year warranty . By placing value on quality, Crown & Caliber has become the most trusted marketplace